a photo romance by Costes with Marie-Anne

LA BAVURE 6
SUPER SMUDGY !!!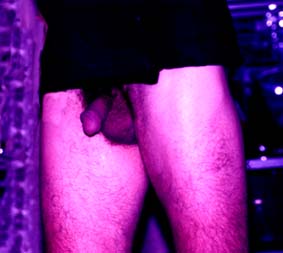 L'enquete ulterieure devait reveler que la defaillance de la braguette du sous-commandant Costes etait due a une erection, aussi brutale qu'imprevisible qui provoqua la bavure.
(Meme s'il est vrai que le sexe en erection du sous-commandant Costes n'est pas enorme, il faut savoir qu'un rien suffit a desequilibrer un tireur d'elite).
Sub-commandante Costes' fly broke down because of a sudden erection dued to action fever.
(Even if sub-commandante Costes hard-on is not that hudge, one must know that any tiny defect can disturb a sharpshooter)



Malheureusement, au lieu de la frappe chirurgicale initialement prevue qui devait mettre hors d'etat de nuire la petite salope, LA BAVURE DE SPERME, d'une extreme violence, aneantit a la fois la violeuse et sa victime, le pauvre terroriste aveugle.
Unfortunately, while the plan was to kill the young bitch and save the poor blind terrorist, THE SMUDGE OF SPERM, dued to the accidental break down of the fly, killed both of them.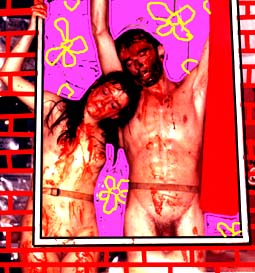 OH MY GOODNESS !!!
DIEU AIT LEURS AMES !!!

ANOTHER PHOTO-ROMANCE ________________________ HOME PAGE
http://costes.org - costes@worldnet.fr - copyright 1999 costes