when he was only 12
COSTES INVENTED BONDAGE !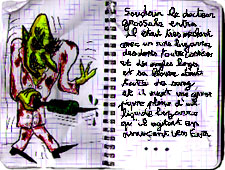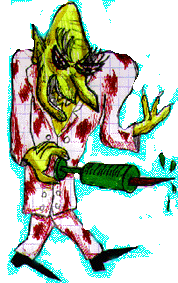 Suddenly, Professor BigDirt came in. He was very nasty with a weird giggling, broken teeth and long nails, his gown bloodstained, and he was shaking a big syringe filled with a weird fluid while he moved forward Eva...

Soudain le docteur GrosSale entra. Il etait tres mechant avec un rire bizarre, des dents toutes cassees et des ongles longs, et sa blouse etait tachee de sang, et il avait une grosse piqure pleine d'un liquide bizarre qu'il agitait en avancant vers Eva...



http://costes.org
1999