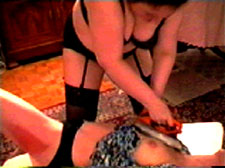 costes videos / movies

SHORT FILMS 2
Reference : CV31
5 short films shot in 1998 and 1999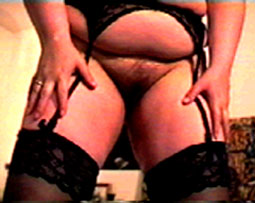 3) LE REPASSAGE (7 minutes)
A film by Anne Van Der Linden
Shot by Costes in Saint-Denis (France), with Lisa Falour and Anne Van Der Linden.

- To punish her maid who "doesn't know how to iron well and needs to learn", a sadistic bourgeois woman irons her skin!!!

- Pour punir sa bonne qui "ne sait pas bien repasser et pour lui apprendre", une bourgeoise sadique repasse la pauvre fille directement sur la peau?!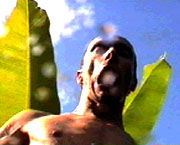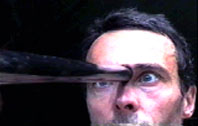 4) LES NAZIS SE LA COULENT DOUCE EN AMERIQUE DU SUD
Costes shot by Costes in Amazonia.

- A old nazi survives in the jungle, haunted by the past. In the end, he kills himself, terrorized by the ghost of a young "jew" girl.

- Un ancien nazi vegete dans la jungle, hante par le passe...Il finit par se suicider, terrorise par le fantome d"une "juive".



PRICE : 15 euros, or $ 15, or Yens 2000
to : Costes - 13 quai du square - 93200 Saint-Denis - France
movies list . order / vente . complete catalogue . index

http://costes.org . costes@costes.org
copyright costes 1999